[vc_empty_space height="320px"]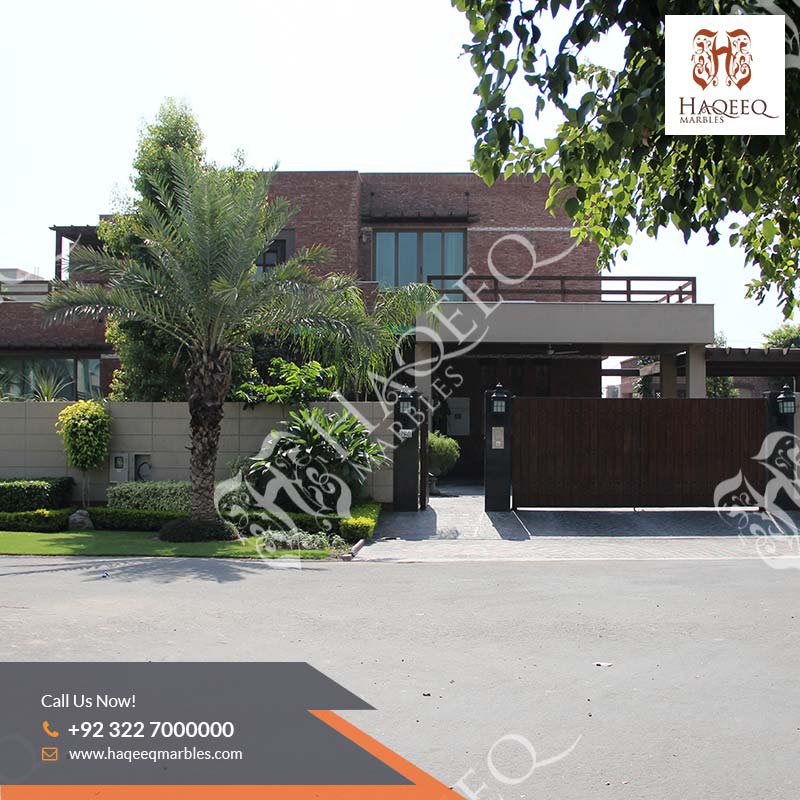 DESCRIPTION
This is just an example of our quality work of prestigious homes project. It is situated in EME society, Lahore, the city rich with ancient architectural buildings. This state of the art project is designed and described by a renowned and seasoned professional architect
Mr. Anjum Mahmood
. The beautiful architectural design's execution job was awarded to us, Haqeeq Marbles. We executed the vision and minute detail of drawing with our quality products of marble and granite, fabricated and crafted by our trained workforce and craftsmen to meet or exceed the client's requirement.
We worked in-line with the architect and interior designs by providing our real time on ground measurements and sizes to fabricate the marble and granite products selected to install per proposal. We provided the home décor flooring smooth and rich aesthetics through our inlay, mosaic motifs and medallions, carved fireplaces, carving products and inlay mosaic borders. The all marble and granite products mix is used in this project's vary detail of living rooms, bedrooms, lobbies, signature entrances, washrooms, stairs, kitchen, dining area, terrace etc.
There is a combination of wooden and marble flooring in some areas of this home/house/residence that compliments one another. Especially the marble inlay motif in the middle of wooden floor impacts a lot.
CLIENT : Mr Imran Shoukat
LOCATION : Lahore