[vc_empty_space height="320px"]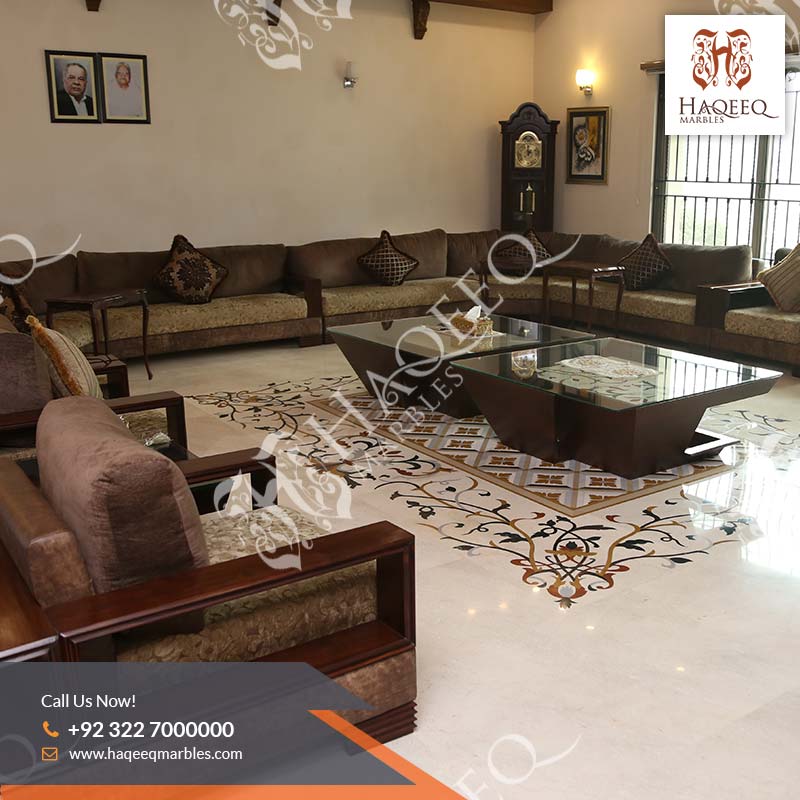 DESCRIPTION
Marble and Granite products for home décor and interior reshaping is most common and convenient material available at your door step. Haqeeq Marbles, is one of its own kind of service provider with the ability to offer multiple designs, different material ranges, fabrication options, onsite execution and real time solution provider.
Mr. Farhan Sarwar's home is a 5 houses replica project within a single premises and good example of our above said services right from the front pillars of main entrance, beautiful mosaic pattern on façade mesmerizes the viewer. Entrance lobby is decorated with mosaic spiral pattern.
All Passages and waiting areas are decorated with modern designs of Mosaic and Inlay Patterns and Motifs. Drawing room is the place where guests will love to be there because of centralized inlay motif with classical design.
Granite and Marble in the bedroom creates dream world in a simple and comfort manner. Dining area's inlay corner border is the masterpiece. Quality workmanship is rendered to make it a masterpiece. In many spaces beautiful state of the art mosaic and inlay motifs compliment the home décor and overall interior of the home.
Specialty wall behind stairs with mosaic pattern is doing a great impact of interior and beautiful verse of Quran-e-Hakeem reminds that Allah is that who mends our ways and bring success to us.
CLIENT : Mr Farhan Sarwar
LOCATION : Lahore