[vc_empty_space height="320px"]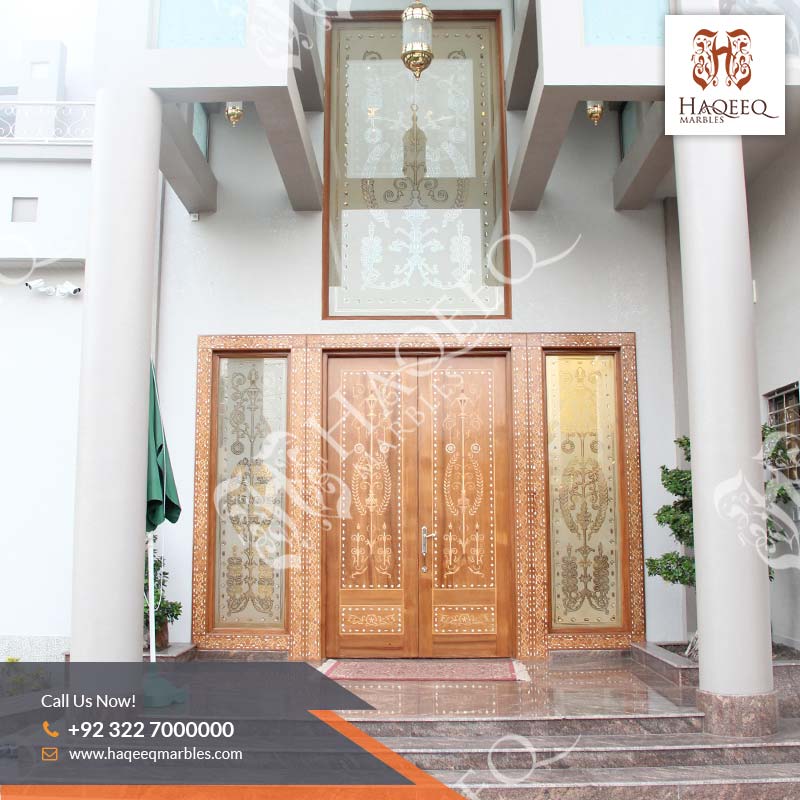 DESCRIPTION
Faisalabad is called the Manchester of Pakistan being an industrial city. Faisalabad historically is known as Lyallpur district in 1904 and prior to that, was a tehsil of Jhang district. During the British Raj, the city Lyallpur was named in honour of the then Lieutenant-Governor of Punjab, Sir James Broadwood Lyall, for his services in the colonization of the lower Chenab Valley. However, its name was changed to Faisalabad, in the name of Saudi king Shah Faisal.
Mr. Arshad's home entrance steps and pedestal is done in beautiful marble while remaining area of front is done in beige colour marble large tiles. Entrance lobby contains beautifully crafted inlay motif and border in marble of solid colour and inlay worked.
Drawing room décor is done keeping in mind the overall interior of the home décor. Marble design and inlay motifs were selected to compliment the home décor of said house and keep balance of modern home décor and traditional home décor ideas.
Modern / western interior concepts with traditional spaces of kitchen, dining area, drawing room played with expertise to make it up dated interior design and home décor ideas. The used marble sizes and designs compliment and adjust the space to make home décor more splendid.
Overall marble inlay motifs and borders work in this home is marvelous that creates a lot of difference in the normal interior finishing and a greater interior décor that further enhance the home décor into a new level of aesthetics.
CLIENT : Mr Arshad
LOCATION : Faisalabad