[vc_empty_space height="320px"]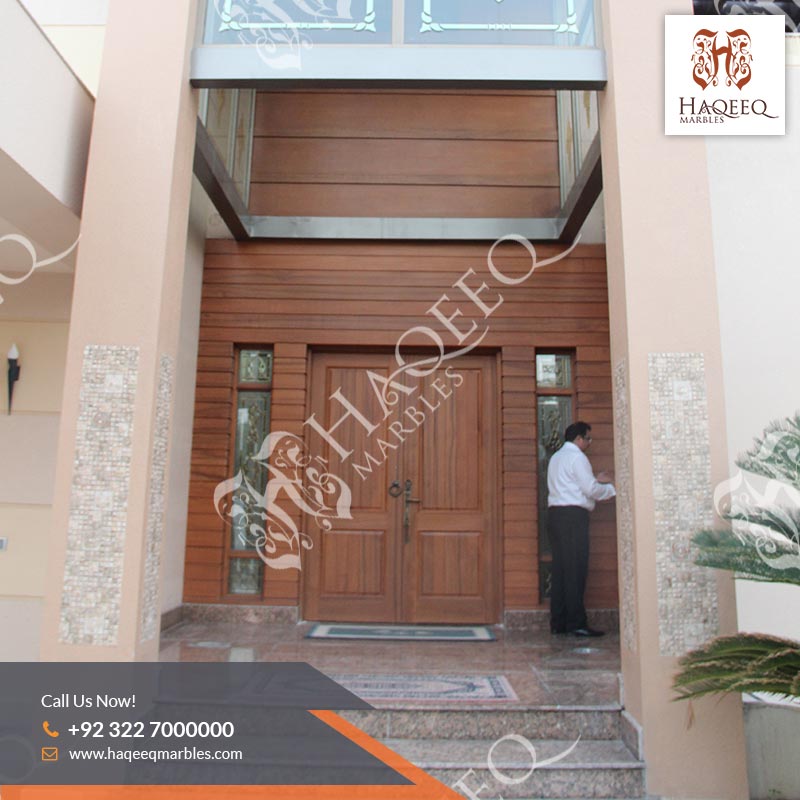 DESCRIPTION
Mr. Akram's residence is one of our luxury home projects that are cost efficient and simply done to keep in mind the strict budgetary constraints without compromising the quality and design aesthetics.
It is beautifully designed and executed right from the main entrance with Mosaic, Inlay, Marble and Granite. Front pillars/columns are decorated with mosaic patterns for specialty look. Entrance lobby is decorated with mosaic pattern/ design with large flower spiral that compliment the overall interior of that modern house.
With simple but effective Marble sizes and designs with beautiful colour scheme of borders, skirting and mosaic borders. The spaces of this specific house are executed that fit-in the beautiful idea of home décor and interior design that is aesthetically rich and appealing.
Every space, entrance, lobby, living room, drawing room, dining area, kitchen, passages and waiting areas are symmetrically planned and executed to make it a wholesome package to interior revamp.
CLIENT : Mr Akram
LOCATION : Faisalabad