Bahria Masjid (Mosque)-Karachi
[vc_empty_space height="320px"]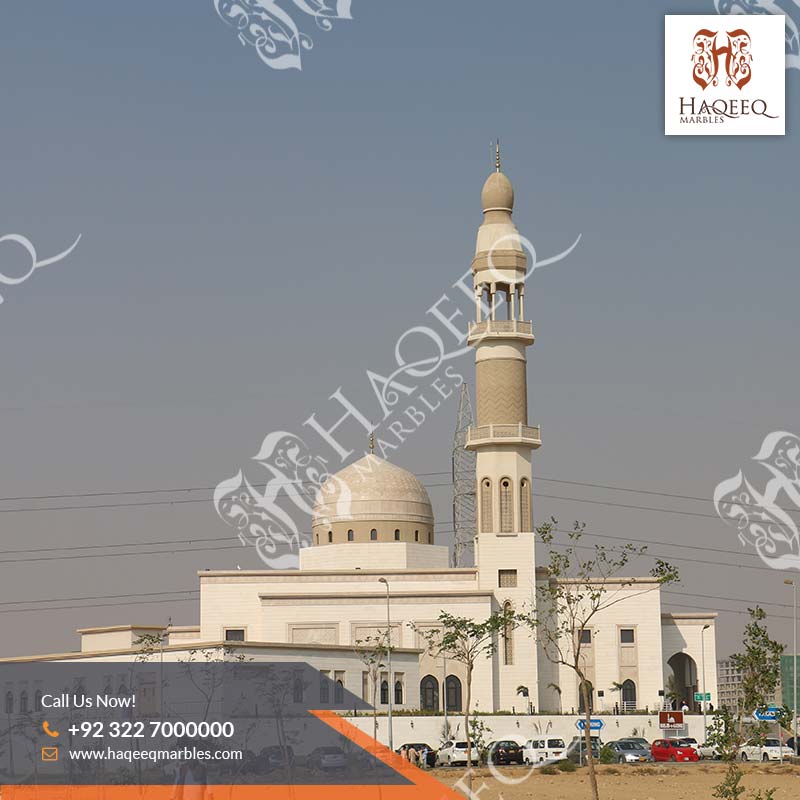 Bahria Masjid (Mosque)-Karachi
DESCRIPTION
One of our specialty areas of work is Mosques (Masjid) decoration and makeover. We have been involved with core of our heart to do the mosque job. Due to this passion we have been awarded many big projects involved in mosques beautification/ renovation/ decoration cladding, flooring, carving, tomb / Minar engraving work.
Bahria town group is Pakistan's leading housing society's developer and social wellbeing projects planner, executor and sustainer. We are proudly aliened with this group to cater their marble and granite products need.
Here we proudly executed the Bahria mosque in Bahria-Karachi, the mosque design is aesthetically rich that it appeals the viewer and public at large. We did perform the all marble and granite work of this mosque, from wall cladding of overall outer side to marble flooring of all inside of mosque and inner wall cladding with marble. Boundary wall cladding, tomb and minar marble work, Stairs marble and passage stone is placed to beautify the mosque décor. A very beautiful colour scheme of marbles is used that compliment the overall décor of mosque.
CLIENT : Bahria Masjid (Mosque)
LOCATION : Karachi