Architect Mr Anjum's Office
[vc_empty_space height="320px"]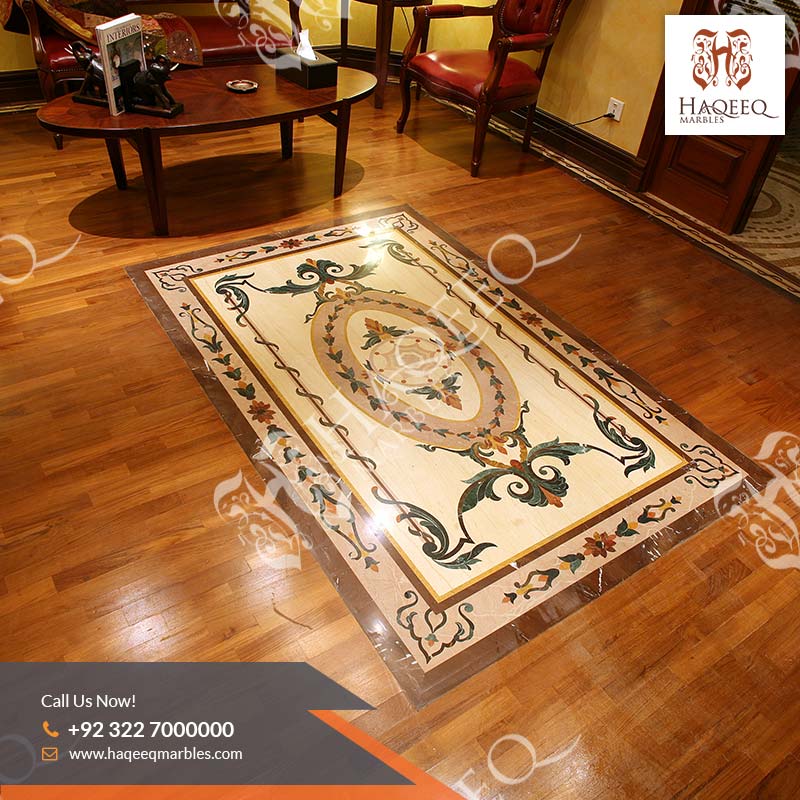 Architect Mr. Anjum Mehmood's Office
DESCRIPTION
Mr. Anjum Mahmood is one of the senior most, seasoned and renowned architect of PAKISTAN. We honoured to perform/execute his Lahore office décor with our marble and granite products i.e. Inlay, Mosaic, Hand Carving, CNC Carving, skirting, borders and other home renovation/ home décor items.
It is a kind of commercial project. Office space flooring is decorated in marble mosaic motifs and inlay motifs. Further, throughout flooring is a marble mosaic artistic work. There is overall aesthetically rich theme of office décor.
All office spaces like CEO office, executive offices, stairs, basement, passages, rest rooms and other areas are decorated in a symmetrical manner to move in a single theme to décor the spaces as it is clear from the photography of our this project of office décor and home décor.
It has never been easy to win and execute the work of so seasoned architect that has very much projects in his profile. It was our repute and quality work that speak for us and enable us to meet and exceed the requirement of very well known architect of Pakistan. We don't compromise to quality and standards we set for us.
CLIENT :  Architect Mr Anjum
LOCATION : Lahore